Hope, Healing and Freedom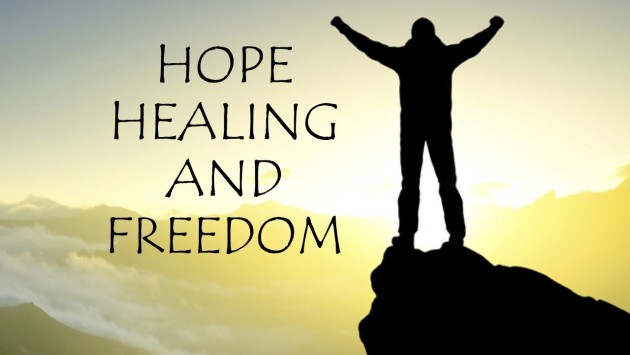 Hope, Healing and Freedom
It's time to Shed the Baggage, Unmask the Lies, and Experience Freedom. It's time to fulfill your Destiny, Purpose, and Calling.
Are you struggling in your life in some area, even though you've tried, and really want to overcome?
Do you wonder why you're not experiencing more of the life, peace, and joy of God's Kingdom?
Are you frustrated that you keep repeating the same destructive patterns over and over again?
The purpose of the Hope Healing and Freedom Seminar is to help you begin to see there may be more going on than you realized, in those areas in which you're struggling. We want to let you know that there is hope! God really is good, and He desires for you to be healed and free.
We'll introduce you to the Restoring the Foundations Integrated Approach to healing & freedom. We'll talk about the four areas that come into play when we have problems. We'll explain why this approach to healing & freedom is effective and, we'll give you a chance to experience healing and freedom for yourself during times of group ministry.
The format for the day will be a segment of teaching, followed by group ministry to that problem area. As you listen to Holy Spirit throughout the day, be attuned to His prompting regarding how to respond to what you've learned and received during the seminar. We'll end by telling you about options for receiving personal ministry, as well as the pathway for training to minister RTF in your church.
Bruce and Annalisa Coyle

Time: Saturday, April 21, 2018 9am - 5pm
Location: 2840 Eden Road, South Slocan, BC (Junction Church)
Cost: $40 (Healing & Freedom book, seminar workbook and lunch provided)