Properly Judging Prophetic Ministry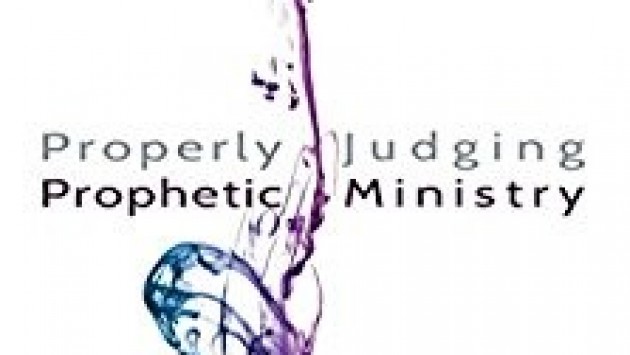 Foundations for Properly Judging Prophetic Ministry
True prophetic ministry causes us to see Jesus, not merely ministry, anointing, or power. God's expressed word to us, in us, and through us is a testimony of Jesus is Christ in each one, not Christ to you from some external power. His prophetic expression changes us from within. The Word of God and the Spirit of God are the witnesses to the prophetic voice of God in our lives. A word from the Spirit carries the fruit of the Spirit. It is meant to transform our lives, not merely inform us of what God expects of us or promises us in our lives.
This training is based upon Ted J. Hanson's book, Properly Judging Prophetic Ministry.
Session 1 - Foundations for Judging Prophetic Ministry
Session 2 - Who Is Jesus?
Lunch 12
Session 3 - False Prophets, False Focus. The Testimony of the Kingdom of God
Time: 9:30am - 2:30pm Cost: $20/person or $40/family Lunch is provided
Register Here or Pay at the Door

**When registering, use the pull down menu to select the event you are registering for**